DEVELOP SOFTWARE INSTINCTIVELY, QUICKLY AND SCALABLY
TOOLS ARE AVAILABLE OUT-OF-THE-BOX. EASY VISUAL DESIGN OF THE GRAPHICAL USER INTERFACE (GUI) AND PRINT OUTPUTS
············
············
····<! see it in action/>
Create your application quickly and easily with drag and drop.
Consistent high speeds when accessing your data even with large amounts of data.
Low hardware costs due to efficient storage of your data.
The update of your customer application is rolled out with a single file – and without downtime!
············
············
····<! Our Solutions />
The database repairs itself, no administration required by your end users.
If required, a mirrored system automatically takes over and secures the operation (hot standby).
REACHING THE LIMIT WITH YOUR DBASE, MS-ACCESS OR ORACLE-FORMS SOLUTION?
An easy switch to conzept 16 opens up new possibilities for you
After automatically importing your data model, input dialogs can be generated via drag & drop and the data entry mask can be set up quickly.
NOT ENOUGH SPACE FOR YOUR BACK OFFICE?
Are you developing solutions that require a fixed screen size? And have so many input fields that mobile devices are simply unsuitable?
With conzept 16 as a desktop application, the advantages of large monitors can be used efficiently. Data can be processed with high accessibility.
Renting or buying – whichever suits you best. Both options are determined by the number of concurrent users
Our Time Limited License (TLL) can be continuously increased or reduced. According to your customers needs.
The performance of our hosting service optimizes your conzept 16 applications
Offer your customers conzept 16 ready to use including the infrastructure. Our powerful cloud solution makes it possible.
············
············
····<! Conzept 16 = IDE />
HOW DOES CONZEPT 16 WORK?
CONZEPT 16 IS AN INTEGRATED DEVELOPMENT ENVIRONMENT
Create Windows-based software applications quickly and efficiently.

All required tools are available to the user out-of-the-box:
Rapid Application Development (RAD) via drag & drop
Flexible design of your user interface using Modern UI from Windows
Leaves no room for improvement: The extensive range of prefabricated GUI elements.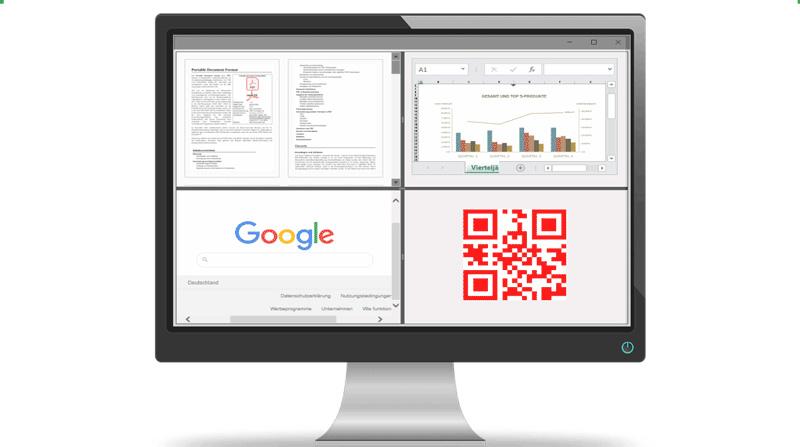 Forms, lists, letters and other documents are quickly and efficiently generated and printed via drag & drop.
MS OFFICE AND BROWSER INTEGRATION
Microsoft Office documents as well as the latest browser from the Chromium package can be embedded into your application.
Easily output PDF files and print jobs to Windows printer drivers from within your application.
For the implementation of the program logic, the development environment provides an intelligent code editor and an interactive source code debugger.
RELATIONAL DATABASE SYSTEM
You define the data structure of your application with the data structure editor. The import of a legacy application is easily possible.
OPEN INTERFACES FOR DATA ACCESS
Classic – via ODBC, SOA or PHP – or according to current web standards via the REST API "OData".
ARCHIVING & WORKFLOW WITH OUR SOLUTION PARTNER
············
············
····<! where is it used />
CUSTOMERS FROM ALL OVER THE WORLD TRUST CONZEPT 16
The portfolio ranges from simple address management, enterprise resource planning and information systems to complex PPS and financial management solutions.
EFFICIENT CUSTOMER SOLUTIONS
Whether a single user or 700 users: consistent performance is convincing.
Database with 6 terabytes? No problem.
The conzept 16 server runs on Windows and Linux.

With conzept 16 you can create ZUGFeRD compliant PDF documents (Central User Guide of the Forum Electronic Invoice Germany)
HIGHLY SATISFIED CUSTOMERS
With 5 out of 5 stars, conzept 16 has an excellent rating on the comparison portal Capterra.
COMPETITIVE EDGE FOR YOUR SOFTWARE DEVELOPMENT
RELIABLE AND SAFE – SINCE 35 YEARS
FIRST-CLASS SUPPORT & PERSONAL CARE
REACHING YOUR GOAL FASTER WITH LOWER COSTS
YOU LOWER YOUR TOTAL COST OF OWNERSHIP WITH US