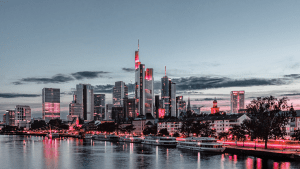 On the 16th and 17th of October 2023, vectorsoft will be coming to Frankfurt for the summit of all leading CEOs, entrepreneurs and board members of medium-sized software and tech companies.
For this convention in Melia Hotel, around 250 guests are expected to attend, according to the Bundesverband IT-Mittelstand e.V. (German Association of IT SMEs). Here you will be able to exchange thoughts with exhibitors and experts on the current issues facing the industry, which are likely to be decisive for the future.
The topics are guided by the promising program of the appearing speakers. For example, the topic of the use of AIs in businesses and their opportunities and risks is at the top of the agenda here, but also topics on strategies in corporate management. Recruiting, and profit growth are not neglected here.
INTRODUCING YEET!
vectorsoft is participating in the event as a premium partner and is pleased to present the innovative Low-Code platform yeet and its advantages to the visitors. Come and experience a vivid showcase! We will be happy to show you how you can take your competitiveness to a another level with our new product in a personal exchange.
You still haven't purchased any tickets? No problem! vectorsoft is giving away free tickets for the IT Entrepreneur Day to its customers – if you are interested, please contact us by mail or phone.